Melett Fitting Kits
After our successful Gasket Kit launch and excellent customer feedback, Melett is pleased to add Fitting Kits to our range of precision engineered turbochargers and parts.
All Melett Fitting Kits contain; Bolts, Gaskets, Nuts, Washers and an Oil Syringe.
For a 100% quality repair, Melett recommend using a fitting kit with every turbo installation.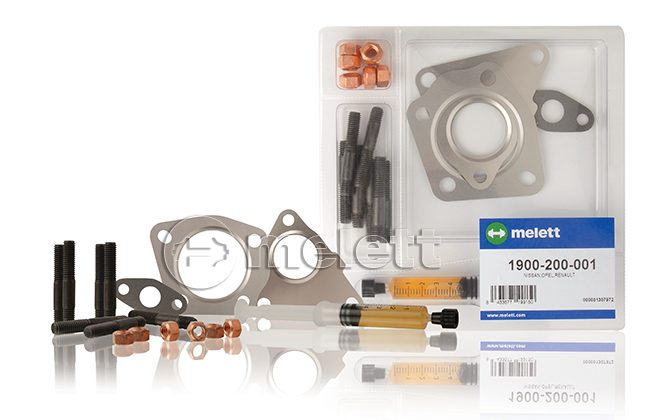 Search for our Fitting Kits here.
All fitting kits can be found on the Turbo Buildsheets, simply search the Melett website using the turbo number.

Please Note: All our turbochargers are supplied with a fitting kit.
For further information contact Melett via [email protected] or to order [email protected]  T: 01226 320939