Melett, founded in 1995 and based in the UK, is the trusted aftermarket brand for precision engineered turbochargers and parts and is renowned for producing OE quality products to help the turbo aftermarket produce the highest quality repairs.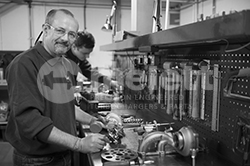 Your Turbocharger Solution
Melett is part of the Wabtec Global Turbocharger Group, including Precision Turbo & Engine, Turbonetics and Napier, offering turbocharger solutions for industrial, marine, off-highway, commercial vehicles, locomotive, military, passenger cars and performance applications.
Our Customers
A trade only supplier, Melett is recognised as the reliable supply partner by small turbo repair workshops through to large volume and OE turbo remanufacturing facilities and is also an approved supplier to several vehicle manufacturers for their own aftermarket turbo programs.
In-house Engineering Excellence
With an in-house team of highly qualified mechanical engineers, all Melett parts are engineered in the UK. Melett's in-house 3D laser scanning system, measurement capability, down to a repeatable accuracy of 2 microns, along with state-of-the-art 3D modelling software to create engineering drawings for manufacture, ensures Melett components are engineered to accurately match OE specifications.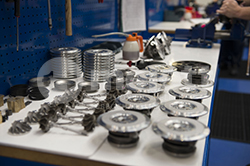 Consistent Manufacturing to Exacting Standards
Due to the operating conditions within a turbocharger, the level of precision required in the manufacturing of turbo parts is extremely high and consistency is vital. Producing quality on a large scale requires the correct grade materials, controlled manufacturing processes and state-of-the-art equipment, combined with the correct quality systems – at Melett – it's what we do.
Extensive Range of Turbochargers and Parts
Melett is proud to offer an extensive range of part numbers covering the most popular turbo models, as well as many less popular models, originally manufactured by Garrett, Holset (Cummins Turbo Technologies), Borg Warner (Schwitzer and 3K), MHI (Mitsubishi), Komatsu, Toyota, IHI, Hitachi and Continental.
Melett's growing range of complete CHRA/Core Assemblies are assembled and VSR balanced in Melett's fully equipped UK production facility, incorporating, where possible, improvements in the original design and upgraded parts.
Furthermore, Melett Turbochargers offer turbo repair specialists a premium brand alternative to an OE turbo, where a repair solution is not possible. Every Melett Turbocharger is assembled, balanced and flow tested in the UK to the strictest quality standards to ensure OE performance is maintained during operation.
In addition, Melett's expansive range includes everything from individual turbo parts, upgrade parts and repair kits through to an extensive range of turbine and compressor wheels, bearing housings, seal plates, heat shields, electronic & pneumatic actuators, variable nozzle ring assemblies, and a large selection of oversize journal bearings and piston rings.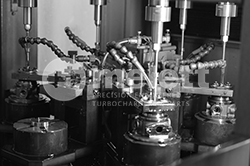 Multilingual Customer Service and Sales Support
Melett's extensive product portfolio is backed by a dedicated multilingual sales and customer service team fluent in English, French, Spanish, Russian, German, Italian, Romanian, Hungarian, Dutch and Polish. The approachable and friendly team are readily available to answer enquiries, offering a first contact resolution.
Accessible Expert Technical Advice
With vast experience in turbocharger parts and turbo repair, Melett's technical team speaks fluent 'turbo' and offers expert advice and technical support to customers worldwide. The team is readily available to discuss and offer advice on all your turbocharger related enquiries.
In addition, the Melett website, accessed through a controlled login, gives access to one of the most comprehensive turbocharger databases in the world. Detailing over 138,000 turbo build sheets down to component level including dimensions and product specifications, the website also gives you access to in-depth technical data on a wide range of turbo related topics.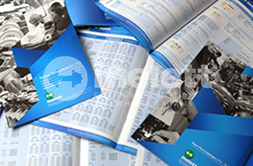 Excellent Stock Availability & Worldwide Delivery
Melett believes that excellent service includes great stock availability and can deliver to most parts of the world within 2-5 days at economical prices. Significant investment in inventory and internal systems enables over 95% delivery performance from stock at a price to allow an economical turbocharger repair.
Consistent and Reliable Quality
Melett operates an ISO 9001:2015 Quality Management System for the design, manufacture and supply of replacement turbocharger parts to the independent aftermarket and supplies over 100 countries worldwide. Incorporating the highest level of inspection throughout every stage of production ensures Melett products conform to the design, fit and function requirements whilst giving customers the confidence to use Melett products without additional work and costs.
All genuine Melett products are packaged and supplied from our custom-built UK based distribution facility. All Melett Turbochargers and Melett CHRA are produced at our UK based production facility.