RHF4/55 Bi-Metallic Thrust Washer Comparison

Lower Quality Sample
Melett Sample
OEM Sample
Lower Quality Sample (RHF4)
No controlled scratches to create surface tension;
Badly de-burred;
Blackened colour;
Pitted surface and edges – pitting can score the other thrust components and lead to premature failure;
Doubts over the material quality?
Melett Sample (RHF4)
Nice clean sharp bearing surface;
Material is smooth, with controlled scratches on the surface;
The surface is not scorched or pitted.
OEM Sample (RHF55)
Clean, sharp edges, similar to the Melett sample;
Controlled scratches on the surface.
Tooling – RHF4 Bi-Metallic Thrust Washer (1450-040-321) tool
Melett invests heavily in our own tooling to ensure each part is precision manufactured to the correct tolerances and specification.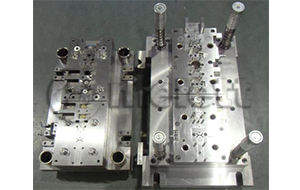 The tool for the RHF4 Bi-metallic thrust washer is a very intricate tool;
Made in Japan, the multi-stage press tool – starts with a strip of bi-metallic material (copper and steel), which then goes through 9 different stages to create the finished product;
Producing the correct tooling requires significant investment and usually cost tens of thousands of pounds.


When you purchase a low quality core assembly, unless you dismantle each core it is unlikely that you will know the quality of the parts contained in that core before installing it.