Difference Between Remanufactured & Repaired Turbos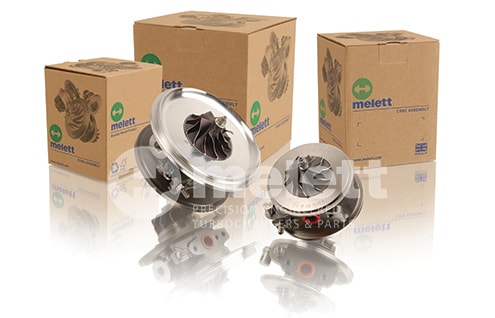 Many people get confused as to the difference between remanufactured & repaired turbochargers, and can often think that they are the same thing. Here we look to identify the differences between remanufactured and repaired turbochargers, and why they are not the same.
Remanufactured
To remanufacture means to return the turbo to being as close to new as possible. A remanufactured turbo is one that has been completely manufactured to the standard of an original new turbo. If the turbo has wearable components, those are automatically replaced. All components are inspected against original equipment specifications for correct dimensional tolerances.
Replacement parts will be new or inspected used parts. If new, the parts should be made and tested to manufacturer specifications and original production standards. If used, the part should be inspected for any wear or other defects before it is used. Either way, the remanufactured turbo should meet OEM standards for tolerances, durability, and quality.
ACEA, APRA Europe, CLEPA and FIRM all use the same definition for a remanufactured part:
"A remanufactured part fulfils a function which is at least equivalent compared to the original part. It is restored from an existing part (core), using standardized industrial processes in line with specific technical specifications. A remanufactured part is given the same warranty as a new part and it clearly identifies the part as a remanufactured part and states the remanufacturer."
Repaired
To repair is to recondition a turbo by cleaning, inspecting, and replacing only the parts that are worn or broken. Serviceable parts are reused if they fit within the manufacturer's acceptable wear limits. The quality of repaired components can vary and many only come with a limited warranty.
Before repair, all the turbo's components within the unit are equally worn. After rebuilding, some of the turbo's components could be new, some could have come from a different used unit, and some of the components will remain from the original turbo unit. Whilst the "used" components may still function properly and do not need replacing, they are still worn to some degree.
There may be other factors, invisible to the human eye, that can cause wear, such as heat stress and cracks. These can cause other problems with the part, resulting in premature failure.