Melett Oil Feed Pipes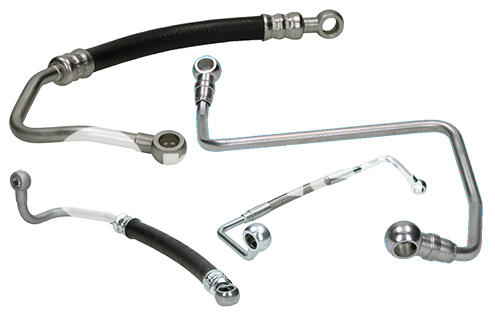 More than 70% off ALL remaining Melett oil feed pipes
See website search for availability while stock lasts as the range will be obsoleted and discontinued once sold.
We recommend as best practice to always replace the oil feed pipe when repairing / replacing a turbo, especially if the previous turbo failure was oil related.
Oil feed pipes are vehicle specific, therefore, information on the vehicle application is essential to determine which oil feed pipe you require.
Please note: – Oil feed pipes are VCI packed. Therefore, once opened, no returns can be accepted.
Please contact the sales team if you are unsure or need any assistance at  T: +44 (0)1226 320939 or via our Contact page.
Oil feed pipes can be found using our Where Used search function – Click here