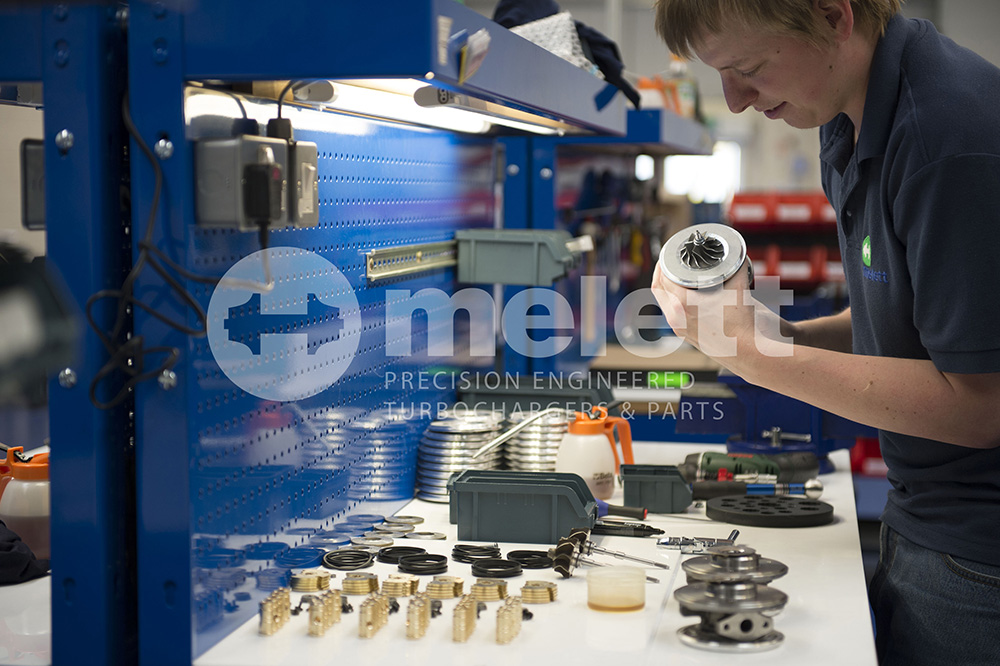 At Melett, we operate a Quality Management System which complies with the requirements of ISO9001:2015 Quality Management System for the design, manufacture and supply of replacement turbocharger parts to the independent aftermarket. From initial analysis through to the finished product, we incorporate the highest level of inspection throughout every stage of production. A final quality inspection of every component is carried out in our UK facility to ensure material, dimensions and surface finishes are to specification, before they are packaged in a genuine Melett box.
What does 'Melett Quality' mean?
Our customers can use Melett replacement turbo parts without concerns about fitting or warranties;
Turbo repairers need to focus on the job in hand – repairing a turbo, not worry about the quality of the parts they are using and whether they will do their job;
Melett quality gives turbo repairers peace of mind. They can rest assured that our parts will produce a quality repair;
Where turbos have failed through known design issues in the market, Melett replacement turbo parts have this failure designed out, where possible, to further help reduce warranties.