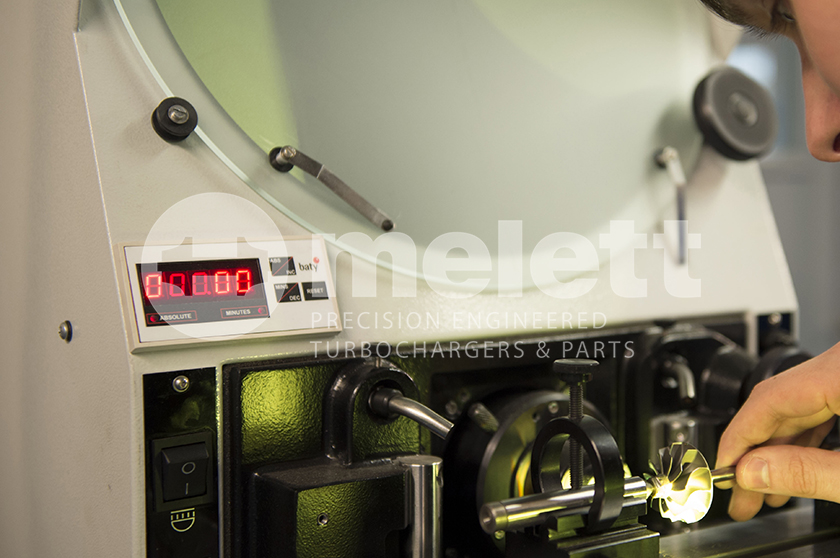 The whole manufacturing process of our new components starts at Melett's headquarters in the UK.
As part of a process to ensure new Melett parts are developed correctly, our in-house engineers undertake rigorous technical analysis of turbos from existing OEM ranges. This includes an in-depth design analysis and detailed failure diagnosis so that the new Melett parts incorporate, where possible, improvements to the original component design.
As new turbos are identified for development, the Engineering team undertake full technical analysis of turbos from several original samples. They thoroughly analyse dimensions, surface finishes, tolerances, and materials to gain a deep understanding of the whole assembly.
With vast experience in turbocharger parts and turbo repair, the Melett Technical team speak fluent 'Turbo', and can provide expert advice and support to customers across a large range of technical repair issues.
Development requests:

Remember: You can request the development of components through our website by clicking the 'Request Development' button on any turbo build sheet when you are logged in.
To help us identify which development requests are a priority, for each request you submit, please provide as much information as possible;
Development requests are thoroughly reviewed and help build a database, which forms the foundation of our development programme;
They also give the Technical team a better insight into the aftermarket requirements and allow us to prioritise the most popular requests.
Continuous investment in our in-house Engineering team and Technical departments, and in our own manufacturing facility, has enabled us to significantly speed up the development process. This increased capacity, along with crucial customer feedback, has allowed us to dramatically increase the number of new products being developed; a trend that is set to increase further in the future.
We regularly release products on our New Product Bulletins. If you do not receive the Bulletins, please contact [email protected] to be added to our mailing list.