Melett Replacement Electronic Actuator Gearboxes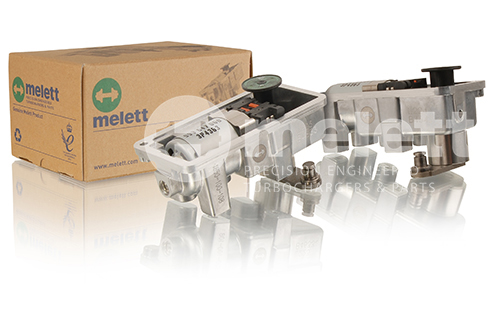 Identification of the gearbox is made using the G number, which can be found on the side of the gearbox. Some G numbers have been superseded and are interchangeable, please see below the current part numbers available from Melett:
View PDF version


Why choose Melett Actuator Gearboxes?
Developed using the original quality components, including:
- The original motor;
- Plastic worm gear - manufactured from the same high quality plastic as used in the original gear box (imported from Germany);
- Melett lever arm pin – produced with a special surface hardened finish to assist longer life;
Continuously developing our range of actuator gearboxes;
One supplier for all your turbocharger component requirements.
For further information please contact Melett sales: T: +44 (0)1226 320939 | [email protected]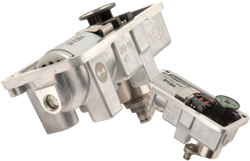 NB:
The plastic black top, which contains the electronic control unit, is not supplied with the gear box.
To replace the gearbox, simply remove the clips and the black plastic cover, which contains the control unit. Place the control unit on to the new Melett gearbox and reattach the clips.

When you fit the electronic actuator back onto the turbo, re-test the actuator to make sure it is working correctly using an electronic actuator tester.

To further enhance the quality of a remanufactured turbo, the complete turbo should then be flowed through an 'air flow rig' which ensures that the minimum vane flow settings meet with the OE specification of a new unit. The actuator can then also be tested in conjunction with the min and max air flow test which provides a report to support the quality process of remanufacture.