Turbocharger specialist, Melett, has announced Mario Morbelli as its new country manager for Spain, supporting its network of Authorised Service Centres (ASCs), as they work together to offer the market a quality turbocharger repair.
Melett's ASC network provides independent garages with a 'confidence in repair' and guarantee that any enquiries are handled quickly and efficiently by repairers who have the technical expertise to provide a complete solution.
Melett is committed to offering its full support to its ASCs in Spain, as its network – a team of trusted experts who firmly believe in providing the highest quality products, technical support and customer service – is continuing to grow and now consists of 10 ASCs carefully located throughout the region.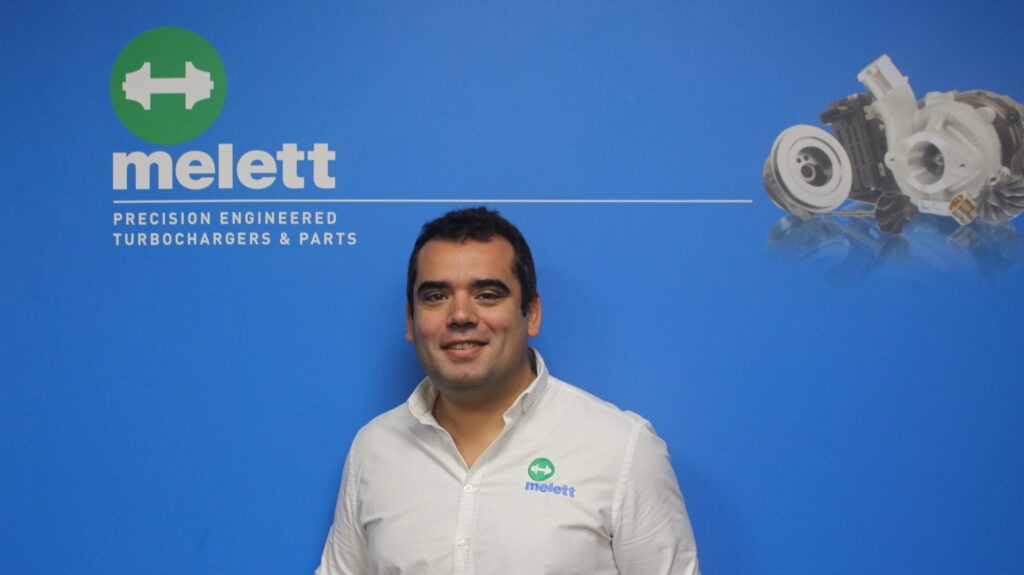 These include Turbo Premium, TurboParts, Turbos Y Equipos Diesel, Turbotècnic Automoció, Casty-Romer, Turbo ALCALÁ, TurboGas 2, Turbos PCK, Turbos ITR Zaragoza and Turbos Córdoba S.L.
Morbelli, who joined the company seven years ago, initially working closely with ASCs based in Italy before venturing into various regions across Europe, brings a wealth of experience to the role, and is now looking forward to bringing his expertise to the Spanish market.
On his new role as country manager for Spain, Morbelli said: "This is a fantastic opportunity and one that I'm really excited to be a part of, as the market in Spain is continuing to grow at a rapid pace. We recognise that Spain is one of the most important industries for Melett, and our network of turbocharger repair specialists continue to be integral to our mission to provide the market with quality turbocharger repairs.
"Looking ahead, I'm thoroughly looking forward to engaging one-to-one and working more closely with them to offer support and share knowledge where possible."
In his new role, Morbelli will also support with the implementation of the new Melett Inside quality tag concept, which is available exclusively through the ASC network.
The scheme has been designed to help workshops easily identify high-quality turbocharger repairs carried out by the ASCs, using genuine Melett spare parts.
Darren Johnson, Melett group sales director, said: "Mario is an important and experienced member of our team, and is also responsible for Portugal and Italy, including the Italian ASC network. I believe that having consistency across the networks, as well as accountability and understanding of the Southern European region, will add considerable benefit and value for all involved."
To find your local Melett authorised service centre please visit www.melett.es/centros