Cadillac introduces first-ever twin-turbo V-8 engine, beginning a new chapter in its high-performance legacy. It is the centrepiece of the new CT6 V-Sport, an engaging sports sedan infused with DNA of Cadillac's world-renowned motorsports program.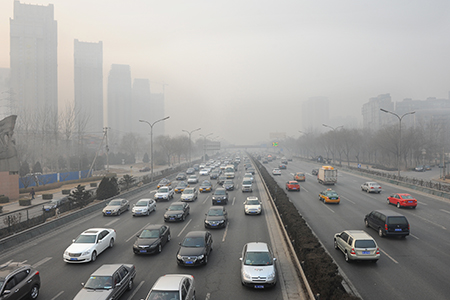 Developed as a small-displacement V-8 in the classic vein and offering exceptional power density of 131 hp (98 kW) per litre, this new Cadillac-exclusive 4.2L Twin Turbo V-8 — GM estimated at 550 horsepower (410 kW) and 627 lb-ft of torque (850 Nm) — elevates the CT6's performance to a new plateau and offers drivers an unparalleled experience behind the wheel. An optional 500-horsepower version will also be available.
The new Cadillac Twin Turbo V-8 is a clean-sheet design that also introduces unique design elements developed to balance performance and efficiency with compact, mass-efficient packaging.